SAFETY FIRST

Home Louis Trichardt Thohoyandou Factory Products Contact Us Loyalty Programme
Respiratory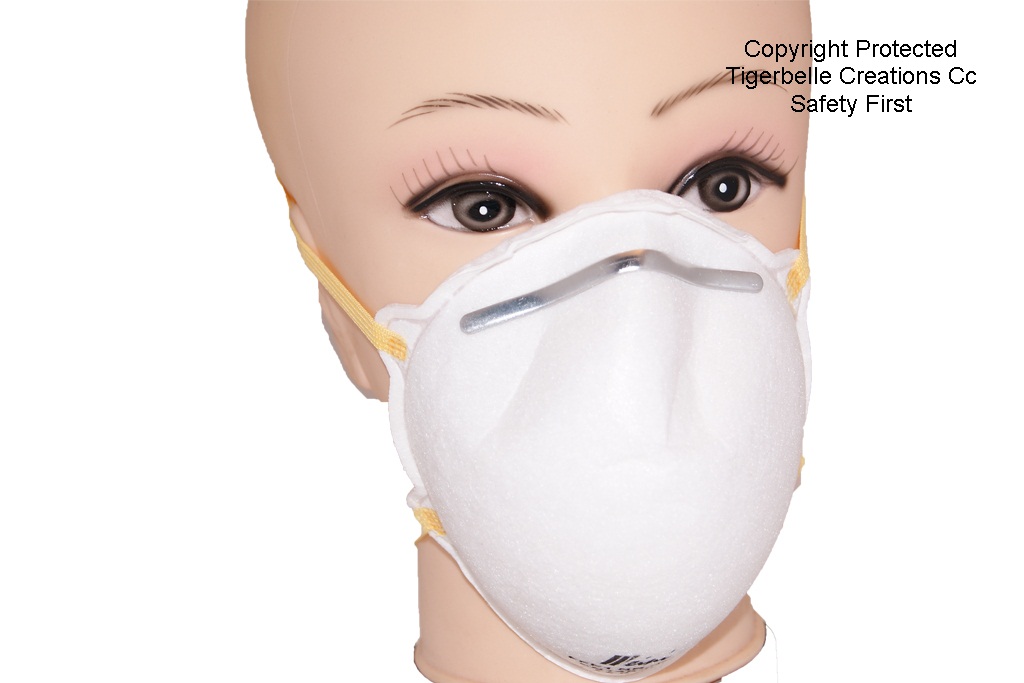 Disposable Dustmasks
These are available in FFP1 and FFP2 providing adequate protection for dust particals. Dustmasks are SABS approved.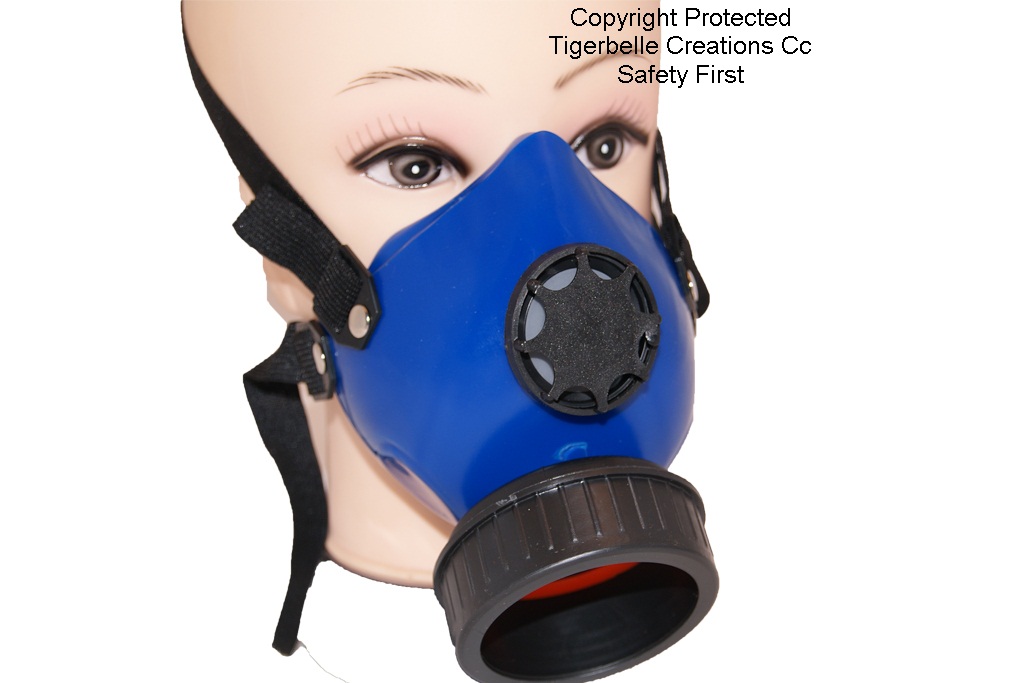 Single Respirator
Single Respirator provides better protection against dust and particals depending on the cartrigde used. It is also adviseable to use a respirator when working with chemicals. A single respirator requires only one cartridge at a time but a paper prefiltre can be used to prolong the use of the cartrigde.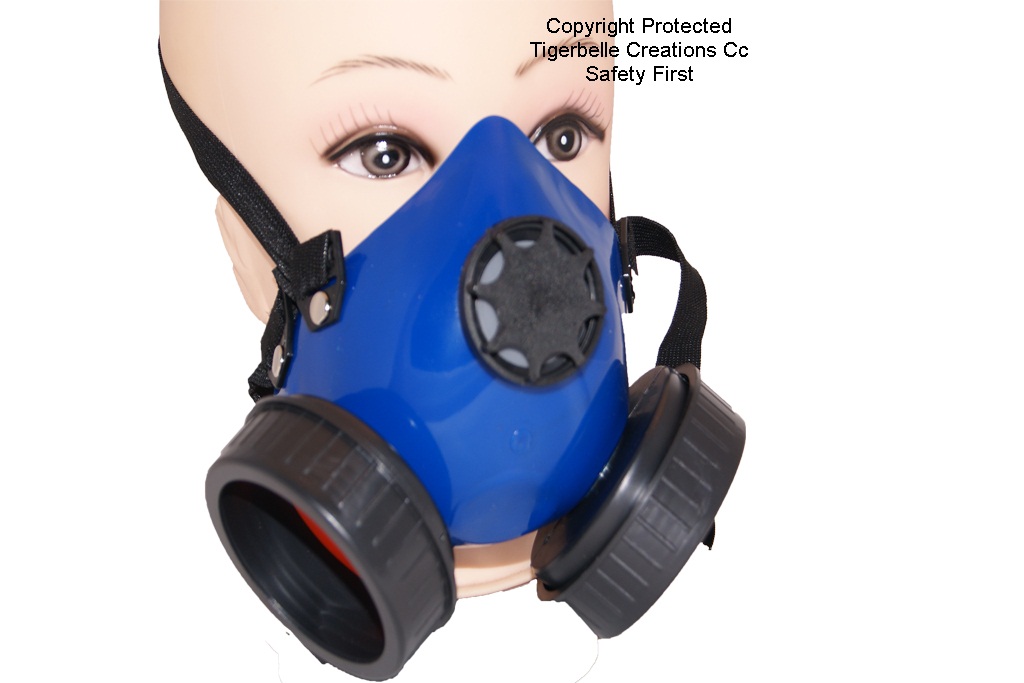 Double Respirator
Double Respirator is advisable in the use of extreme odours and fumes and some chemical uses. A Double respirator requires two cartridges at once and paper prefiltres may be used to prolong the life of the cartridges.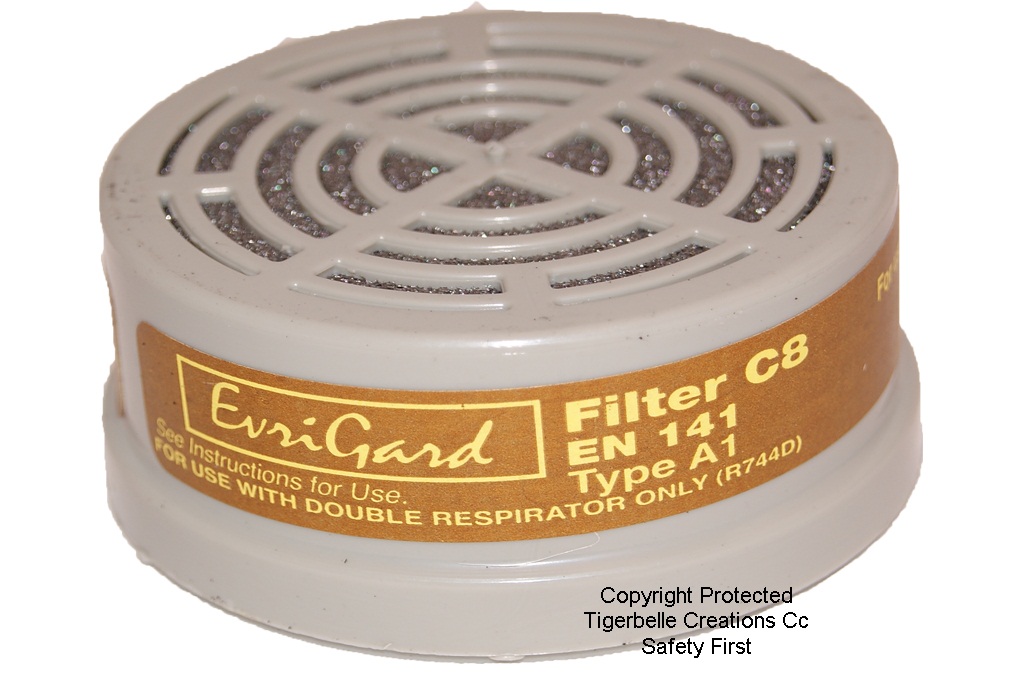 A1 Cartridge
For use against Organic Gasses and Vapours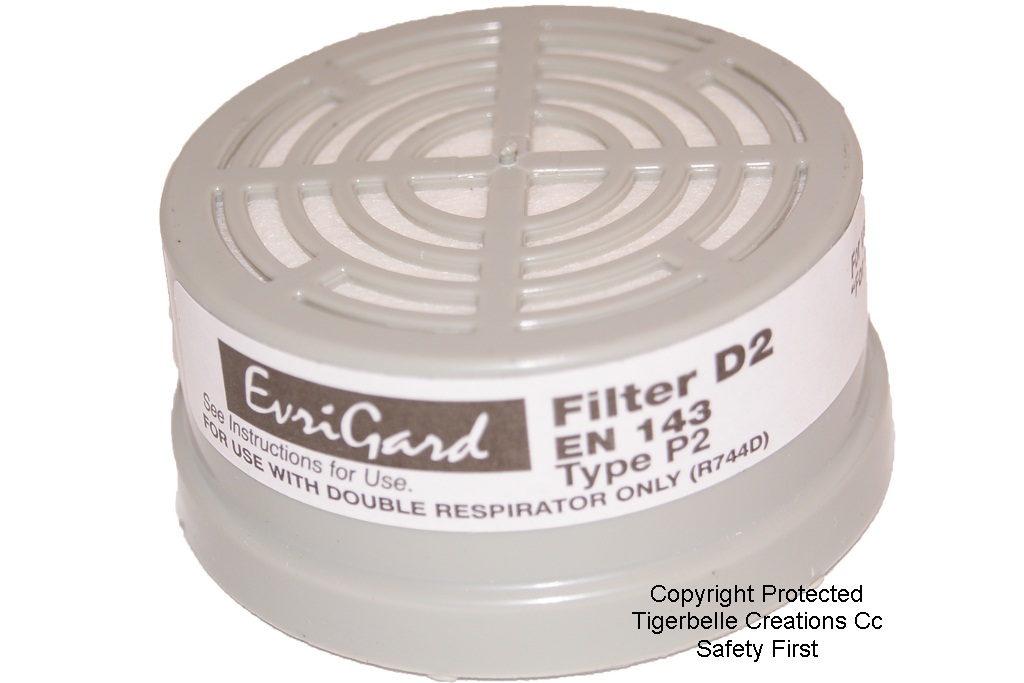 P2 Cartridge
For use against dust and particles
Please do not hesitate to Contact Us if you have any special requirements.
© Copyright Tigerbelle Creations CC