SAFETY FIRST

Home Louis Trichardt Thohoyandou Factory Products Contact Us Loyalty Programme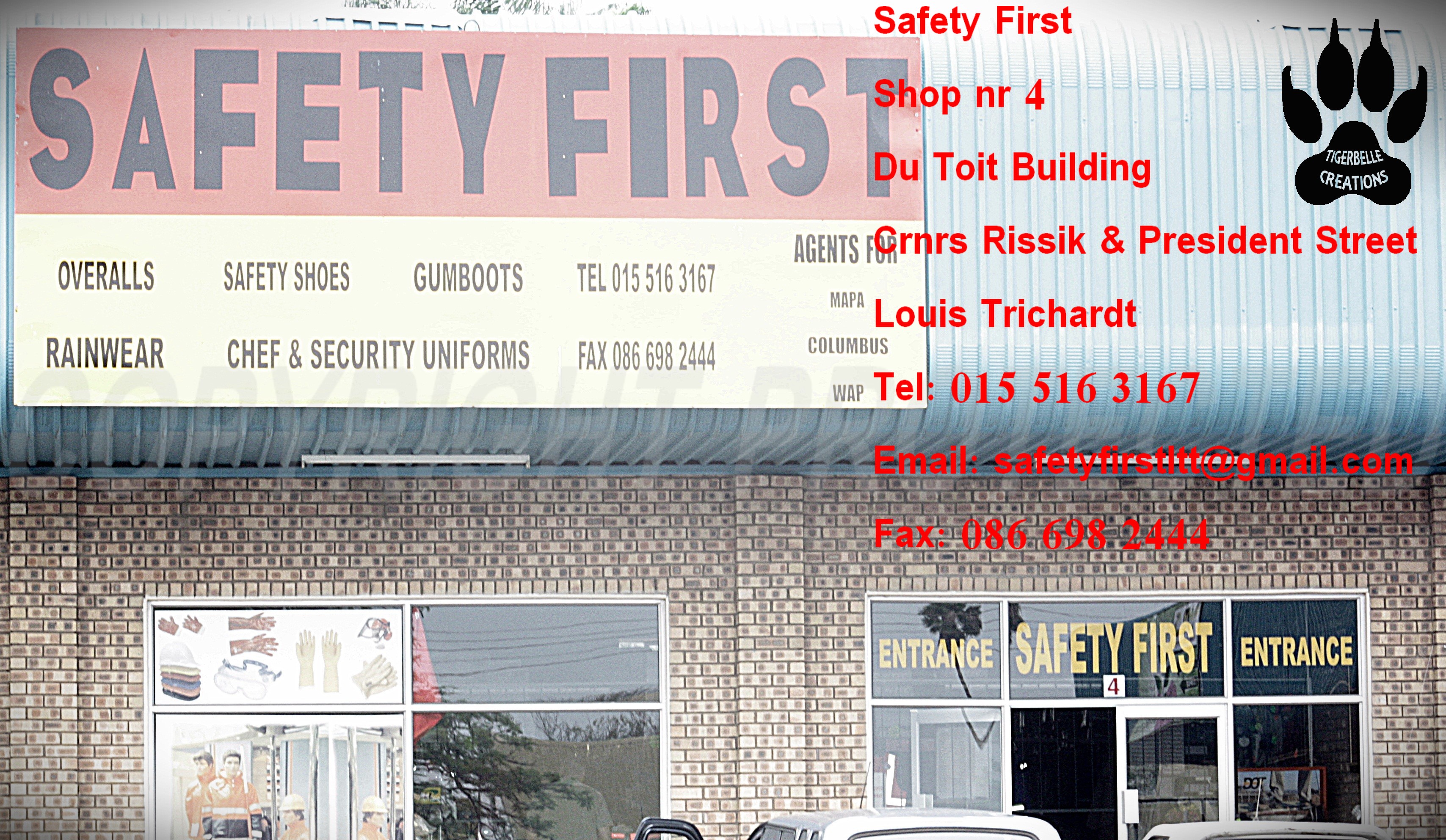 Safety First Louis Trichardt was started in 1994 in a small shop of a mere 88m2 by owner, Jacques. Now Safety First Louis Trichardt is situated in a shop of about 327m2 and hoping to expand in the future.
Safety First Louis Trichardt was the very first shop emphasising personal protective equipment in the area and is still the biggest and most reliable source of all aspects of protective clothing.
Now focussing on more quality garments but still keeping the best quality as affordable as possible.
Safety First Louis Trichardt is located at Shop nr 4, Du Toit Building, Corners of Rissik and President Streets, Louis Trichardt 0920
Easy to follow directions: On the N1 from Polokwane, turn left at the first intersection. Continue straight on past Bridge Motors/Garage, past the mills, you will cross 3 intersections before noticing the big Yellow & Red nameboard on the right hand side of the road, inside Du Toit Building Complex which boasts more than adequate parking. Please turn in here and come visit us for the best quality garments, free and easy quotations and a view of our ever expanding range.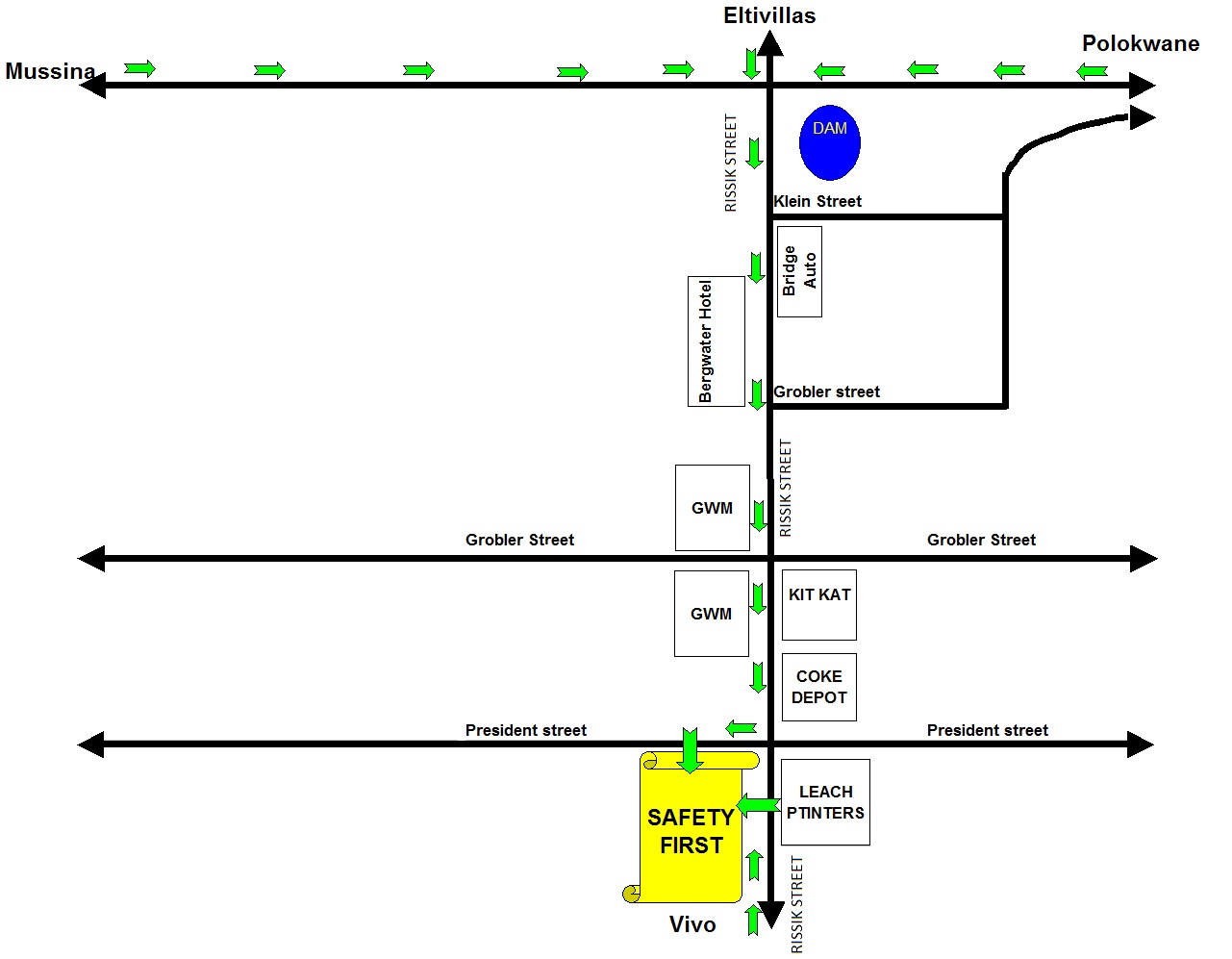 Telephone: 015 516 3167 Fax: 086 698 2444
or Email: safetyfirstltt@gmail.com
Business Hours for Safety First Louis Trichardt is as follows:
Mondays 6:20am - 17:00
Tuesdays 6:20am - 17:00
Wednesdays 6:20am - 17:00
Thursdays 6:20am - 17:00
Fridays 6:20am - 16:00
Saturdays Closed
Sundays Closed
All Public Holidays Closed
Also please take note that we are closed annually over the Christmas Holidays until early in the New Year.
© Copyright Tigerbelle Creations CC